Hang Them Out To Dry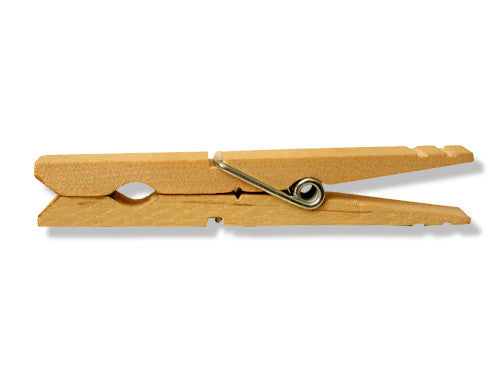 Executive Summary
Hang Them Out to Dry is a great way to play a cheap game all day.
Quick Facts
A very cheap game
Easy to play at home or out at the bar
Hang Them Out to Dry Game
Supplies Needed:
Clothespins

How to Play Hang Them Out to Dry:

Each guest is given a clothespin upon her arrival to the shower. She is told of two words she cannot mention (i.e. "wedding", and the groom's name). If she says those words during the party, she loses her clothespin(s) to the guest who caught her. The person who has the most clothespins at the end of the day wins a prize. You can also play this game with bachelorette party buttons.

Hang Them Out to Dry is a great game for a bachelorette party or a bridal shower, because it's pretty tame and easy to play. It's also very inexpensive, the only trick is finding clothespins! If you don't have them you can use binder clips or bracelets, or hair ties.