Bachelorette Party Toasts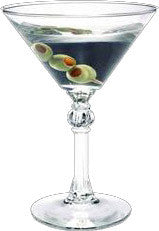 Executive Summary
Try these original toasts at your bachelorette party.
Quick Facts
Bachelorette Party Toasts
Show off your cheers-ing prowess with these toasts
Bachelorette Party Toasts
Here are a couple of toasts that Bachelorette.com's very own writer, Elka Hollic, came up with.
How to Give a Great Bachelorette Party Toast

Choose a time when everyone is together and focused on the bride. This can be at the start of the party, before you go out, or you can plan on gathering everyone for a shot.

Make sure everyone has a drink, especially the bride! Choose the bride's favorite shot, or look around and make sure everyone has a glass of wine or cold beer.

Raise your glass, make sure everyone can hear you, and start the bachelorette toast. This can be one of the rhymes above, something you've heard in the past, or a heartfelt vignette about the bride. Feel free to use notes, but don't read from a notebook. Take your time, tell anecdotes about the bachelorette, and make sure she knows how special she is to you.

Close your toast by raising your glass high for a few seconds, then lower it and take a drink from your cup.

A Toast To My Best Friend

As I think of years gone by
The memories could make me cry.
But I choose instead to smile
'Cause now I'll get a man - once in a while!


Heads Up From Your Married Girlfriends

Dear Bachelorette,
Being off the market might be sad,
Especially with all the men you've had.
But as you say goodbye to Joe, Dave, and Rob,
Remember, you've given your last blow job!


Pre-Baby Toast

To the times we've had and the times to come,
Drink your wine, vodka, and rum.
Make sure this evening is filled with things wild,
Before your stomach is filled with a child.


A Toast To The Last Night Out

To the bachelorette who's crazy and fun,
Wait until your wedding is done,
We'll only see you twice a year,
When you slip out because your in-laws are here!
Drink up now on your last night out,
So you don't forget what having girlfriends is about.

A Toast To The Weatherman

The bride was just telling me that there is so much about (groom) that she doesn't know. For example, did you know that one of his hobbies is meteorology. (Bride) was just saying that the night of the wedding he mentioned it might snow. He said something about 7 inches.

Here's to the Bachelorette Party

Here's to the bachelorette party.
It is a learning experience.
It is the night we learn to go out and have fun and
then pretend we didn't the next day.

To Our Drinks

Remember,
Wine is fine.
Brandy makes you randy.
Whiskey makes you feel Frisky.
But a good stiff Johny Walker will get you pregnant.

To Younger Men

The theory used to be that you married an older men.
Older men were supposedly more mature.
We all know the reality.
Men don't mature so you might as well marry a younger one.

A Bachelorette Party Toast - To String

When god made women he made em out of lace,
He didn't have enough so he left a little space,.
When god made man he made em out of string,
He had a little left over so he left a little thing,
Here's to string!

To Men

Women may have many faults, men have only two…
Everything they say, and everything they do.