Free Bachelorette Party Invitations - Dinner Party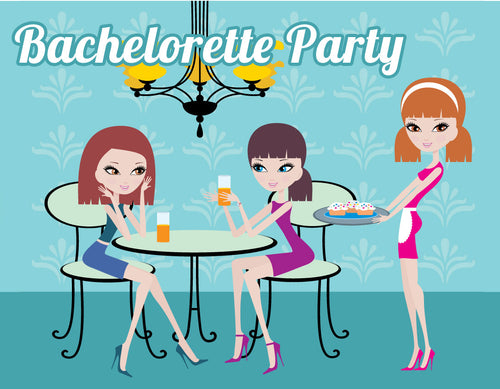 Executive Summary
Looking for some free bachelorette party invitations? This is the right place. Bachelorette.com provides free bachelorette party invitations that you can print out and use instantly.
Quick Facts
Click the link below and download our free invitations
Great for a bachelorette party
Bachelorette Dinner Party Invitations
Free printable bachelorette party invitations from Bachelorette.
One great thing about bachelorette party invitations is that people will know that they are going to a real event. Invitations signify a planned party, not just another night out. Your guests will be dressed up, smiling, and ready to have fun.
Also, we know that the wedding planning process has put a real dent in your purse. This invitation subtly lets guests know that supporting a bachelorette party is a community thing. This process of contributing to a bachelorette party is a carry-over from bachelor parties where it is customary to contribute to the "stag." The stag is a fund used to buy the bachelor drinks during the evening. We suggest you set up the same thing your your bachelorette. That way, she won't have to worry about anything all night long.
I hope this is just one more way that Bachelorette.com can make your bachelorette party planning process easier.
Download the free Bachelorette Party Invitations here
.